Acupuncture the first known Chinese medical textbook is on acupuncture and it dated back about 400.BC. Acupuncture is an ancient Eastern form of medicine and it has been used in China, India, Tibet, Vietnam, Mongolia, Korea and Japan for the last 2000 years. Acupuncture is a medical treatment as well as a holistic healing process that has been practiced in China for more than 2000 years. During an acupuncture session, needles are inserted into some of the body's acupuncture points in order to release blocked flows of energy. It is most commonly used to relieve pain caused by arthritis, migraine and period pain, and to cure addictions such as smoking. Acupuncture is now getting more popular in various Western countries, especially as more people in western society disliked taking pills. It is a new trend that people nowadays are more likely to request a combination of both conventional and alternative medicine (especially the acupuncture) treatments for their ailments or illness. 
The Epitaph of Master Tung's grave yard, showing the 73 names of his true disciples 
Tung's Orthodox Acupuncture was based on generations of Tung's family teaching and was further developed by the work of renowned Chinese (山東省籍) acupuncturist, Master Tung (董景昌大師 1916– 1975). There are at least 500 Tung's unique acupuncture points all based upon anatomical and topographical concepts. Most of these Tung's acupuncture points are totally different from ordinary Chinese points, and these Tung's points are distributing more on the extremities rather than the torso area. In fact Tung's acupuncture enjoys enormous respect in the Chinese acupuncture field because of its simplicity and effective treatment in all the main areas of acupuncture. Recent studies revealed some of the Tung's points bear the resembling of ancient Indian and Tibetan acupuncture points, especially upon those Tibetan micro-puncture points. Due to the effectiveness of the Tung's acupuncture, most practitioners believe that other ordinary kinds of Chinese acupuncture are not as effective as Tung's.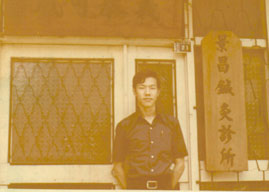 The World Tung's Acupuncture Association (W.T.A.A) is a provincially registered non-profit professional, and International organization. The W.T.A.A. was established by three medical doctors: Dr. Palden Carson, Dr. Marian Zazula, and Dr.Wangden Carson. Dr. Palden Carson is a disciple of Master Tung, and is the author of the only authoritative English text book of "Tung's Orthodox acupuncture" which was approved by the late Master Tung in 1972. Dr. P.Carson is the President of the W.T.A.A. and has practiced Tung's Orthodox Acupuncture according to Master Tung's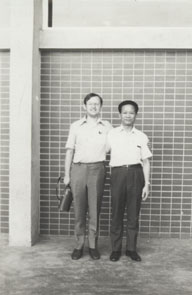 original teachings since 1972 in Taiwan (Rep. of China), then in Europe and later in North America. Dr Carson obtained his post graduate medical training at the Royal London Hospital, U.K. Dr. M. Zazula is also a disciple of Master Tung since 1973, he is the vice-president of the W.T.A.A. and a well-known specialist of environmental medicine.
Dr. P. Carson has run various Tung's Orthodox Acupuncture teaching courses according to the original Master Tung's genuine teaching since 1981 in Europe, and later in Canada and Taiwan (Rep.of China.).  According to the regulations, the W.T.A.A. will only accept members, who is the disciple of the late Master Tung or has attended a Tung's Basic Diploma Course organized by the W.T.A.A. in UK, Canada, USA or Taiwan. W.T.A.A. will promoting Tung's Orthodox Acupuncture according to Master Tung's Original teaching, and will respect our late Master's own strong anti-communist sentiment. Therefore, regretfully this Association will not able to accept any Communist Party members of any nations as a member, and also will not accept any forms of research funds or donations from any known Communist Governments.
About Our Officers:
Dr. Wangden Carson, MD, DPH, D.Phil.(Oxon.), General Secretary of tlhe World Tung's Acupuncture Association
Dr. Marian Zazula, MD, F.M.Ac.F.(Canada), vice-president of the World Tung's Acupuncture Association
Dr. Palden Carson, MD, D. Sports Med.(UK), C. Ht.(USA), President of the World Tung's Acupuncture Association
Ms. Mary Achue, CMD, F.R.C.P., Secretary of the World Tung's Acupuncture_____________________________________________________________________________
New Appointments of the W.T.A.A.
Member Gurdial Kaur Singh has enrolled to an oversea medical school since May 2010,   therefore her previous appointment will replaced by Ms. Mary Achue until 31 May 2023
Member Dr. Mansoor Husain, MD was appointed as a Representative of the W.T.A.A. in New Jersey, USA by the Board. This new assignment started since 10 October, 2010 for a period of one year.( retired)
Member David A. Bray as Disciplinary Officer of the association, since 26th Feb. 2019for  a period of one year.(Board agreed to extend this appointment untill 26 Feb. 2023).
Member Theodore Zombolas as a Representative Agent of the association in Philadelphia, U.S.A. since 3rd January 2009 for a period of one year.(Board agreed to extend the appointment to 3rd January 2011).( retired)
Member Kam Poh Lee as a Representative Agent of the association in Florida, U.S.A. since 3rd January 2019 for a period of four years. (Board agreed to extend this appointment untill 3rd January 2024).
Member Monte S. Gore as a Representative Agent of the association in Arizona, U.S.A. since 3rd January 2009 for a period of one year.(Board agreed to extend this appointment to 3rd January 2011) ( retired) 
Member Cecilia Lente, MD as a representative Agent of the association in Italy since 3rd January, 2018 for a period of four years . Board agreed to extend this appointment to 3rd January 2024)