Tung's Training Course Application Form:
Tung's Training Course Application Form:
This application form is for those who wish to apply Basic Tung's Orthodox Acupuncture Diploma Course. Please download this PDF form fill up your information then send together with your course fee and two passport size photograph to us.

if you are already passed deadline of application date, don't worry.  You can still give us a call or send an e-mail. Our staff will do their best to help you out.
European acupuncture practitioners wish to apply for special Basic Tung's course may using this application form (or PDF application Form below)as well.
Mailing Address:
W.T.A.A.(Attn. Registrar)
106 Main Street, Unionville,
Ontario, L3R 2E9 Canada
Tel./Fax. : +1 (905) 947 4548
Form of Application:(for all applicants)
_______________________________________________
Simple Application form for any Tung's Orthodox Acupuncture Course add pdf image and link
Please send above  simple application  form to W.T.A.A. at 106 Main Street, Unionville, Ontario L3R 2E9 CANADA  together with your course fee and two photos or e-mail to info@worldtaa.org (with  your Visa card details&  hand in two photos on the course date)
Special Notice: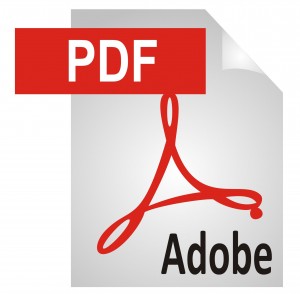 Any applicant who wish to attend our Basic Tung's Orthodox Acupuncture  Course (including EU Introduction courses) please just down load the PDF Application Form below and send to us.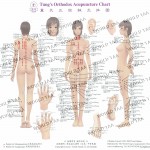 Tung's chart and modles Charts Order Form for the authentic Tung's Body Chart
This is the first ever full Colour Tung's Acupuncture Body Chart designed byDr. Carson, MD (a disciple of late Master Tung) and endorsed by the World Tung's Acupuncture Association. In the recent few years W.T.A.A. received a lot of inquiries demanding a one piece full body chart for reference or for self-teaching purpose. Now we are happy to inform all of our colleagues that such an atlas is finally available for our Tung's Acupuncture practitioners all over the world. One may display this large and prominent picture of superior school of Eastern art of healing in your own clinic; which demonstrating that you are not just a common elementary acupuncturist, but a more sophisticated and knowledgeable professional who can follow and practice the true healing skill of Master Tung's teaching!
This high quality full body chart is for those select 200+ students (MD/L Ac) who has learned Tung's Orthodox Acupuncture taught by Dr. Carson. This is also for students of our late Master Tung for refreshing their learning, or to obtain a clear full body image in their mind for practicing acupuncture or micro-puncture. We believe that Dr. Carson's previous 40 years experience on Tung's acupuncture will soon make this Body Chart a most popular learning material among all others in the world.
Full Colour Tung's acupuncture body chart:
| | | | |
| --- | --- | --- | --- |
| Size | Unit Price (US) | Units |   |
| 20"x24" | Can$ 99 (€72)each | 2 Charts Can$177 | |
| 24"x26' | Can$ 120(€87) | 2Charts Can$200 | |
| Plus Shipping fee for each unit | *(Canada/US only) | EU/Asia Can$35(€26) | *US$ 13 |
Total Cost: Can$_________(€       )
Mail to: W.T.A.A. 106 Main Street, Unionville, ON L3R 2E9 Canada
E-mail: info@worldtaa.org
Tel. /Fax: +1 (905) 947 4548
Method of Payment (Please tick) N.B. Payment base on Canadian Dollars/or EU€s.
□     Money Order/Certified Cheque in Canadian Dollars (Payable to: Dr. P. Carson)
□     VISA Card only CardNo.□□□□□□□□□□□□□□□□                                                                         Expiry Date□□□□            Signature______________________________
Dr/Ms/Mr______________________________Tel:___________________________
Address______________________________________________________________
Postcode_______________USA/Canada/    E-Mail:___________________________